Additional help and support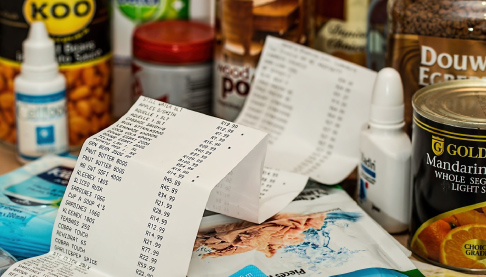 Our welfare, debt and benefit team is available to all Two Rivers Housing tenants free of charge. They are dedicated to helping tenants manage their finances and can help with budget planning, benefit applications and other sources of funding that you may be able to apply for.
Over the last few months, we've seen the cost of living rise significantly. If you have been affected by this, please get in touch with the team.
As well as our dedicated team, there are other organisations that can provide financial help and other support. We've created this page so that our tenants can find the help and support they need quickly and easily.
We've also compiled a list of ten simple tips we can all follow to reduce the amount of gas and electricity we use in our homes:
For help paying your rent
If you are struggling to pay your rent, please contact us as soon as possible, so that we can work with you to find the best solution.
You may also be able to apply for Discretionary Housing Benefit.
Help with increasing energy and utility costs
The rising cost of gas and electricity has been all over the news. There are some organisations that specifically help with energy bills. You can find more information by clicking the links below:
Help with council tax
You can contact your local authority to see if there are any Discretionary Council Tax Hardship Funds, that you may be able to apply for. You can also find useful information about paying your council tax here:
Additional help with applying for benefits
The benefit system is in place to provide help to people when they need it. Even if you already receive some benefits, your circumstances may have changed, and you may be eligible for additional support.
You can use this Benefits Calculator to help work out what additional support may be available to you.
You can also contact Turn2us who are a UK-based charity, which helps people in financial need gain access to welfare benefits, charitable grants and other financial help.
Grants for household goods and food
There are a number of organisations that can provide financial support for the purchase of food, furniture and other household goods. These include:
Visit My First Meals on Instagram for a selection of meal ideas, recipes and tips for eating on a budget.
We are also in contact with local charities, organisations and food banks and will share their information on our social media channels, or on this page as appropriate. So please follow us on Facebook and Twitter for more updates and information.
The Tenant Support & Wellbeing Service
The Tenant Support & Wellbeing Service is available 24/7, 365 days a year, over the telephone and online. The service aims to answer your questions quickly and will also refer you to the most appropriate source of support, including counselling, legal, financial, childcare and consumer experts.