Our Board
Our Board of trustees comprises nine members.
Two are tenants and seven are independents. Between them, they contribute a wealth of diverse experience and skills that are of great value to our organisation
They meet five or six times a year as the full Board, and separately in two individual committees.
We currently have a vacancy for one independent member.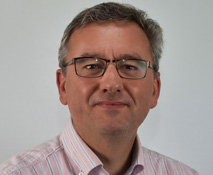 David Powell
Chair
David is a Chartered Accountant with more than 25 years of local government experience under his belt. He's worked in a variety of roles and departments, such as education, finance and social services, and is now Strategic Director at Powys County Council. He joined our Board in 2009 and took over the Chair's role in September 2014.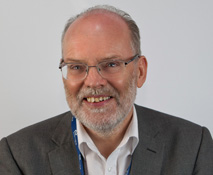 John Bloxson
Vice-Chair
John is an experienced housing practitioner and consultant. He is a Fellow of the Chartered Institute of Housing, holds a Masters in Business Administration and is a qualified project manager. He is a Stroud town councillor and his interests include rural housing, neighbourhood planning and community land trusts. John has been on the Two Rivers Housing Board since 2010.
---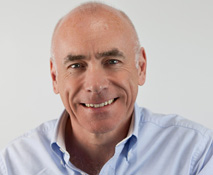 Alan Blundell

Alan brings more than 30 years of local government experience to his role on the Board, including management of revenues and benefits, audit, corporate policy and communication. He also has significant experience of leading major change programmes. Alan now works as an independent consultant. He has been a Board member since 2009.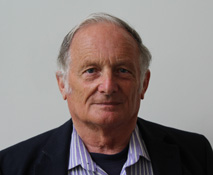 Christopher Hillidge

Christopher is a retired veterinary surgeon with a special interest in reproductive and exercise physiology of thoroughbred and Arabian horses. He spent most of his professional life in university clinics and private stables in the USA, Russia and the Middle East, and he now lives in one of our homes in Dymock.
---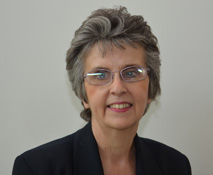 Susan Holmes

Susan has over 35 years' experience of housing, social care and the voluntary sector. She is committed to helping people remain independent and recognises the important role good quality housing has to play. She has expertise in people management, customer engagement and developing new services. Susan has lived in Gloucestershire for more than 25 years, she is involved in her local community and is currently Vice-Chair at the local primary school.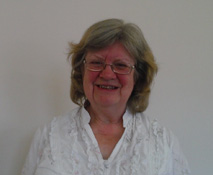 Rita Jones

Rita originates from Stoke-on-Trent and has followed many varied roles throughout her career, including a ceramic artist and a pub landlady. She now lives in a Two Rivers home in Bream where she enjoys gardening, DIY, cycling and getting involved with as many community activities as she can.
---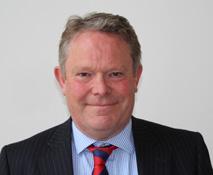 Jonathan Richards

Jonathan lives in Monmouthshire where he is a community councillor. He is a solicitor and a former partner in a national law firm. He practiced law for over 30 years and was part of the senior management of his firm. He now works part-time as a legal consultant. He has advised a variety of different businesses and has particular sector knowledge and expertise in financial services. He has significant business management experience both as a commercial lawyer and as an owner/manager.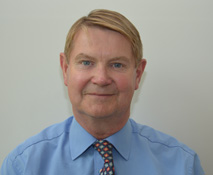 Neil Sutherland

Neil is a chartered civil engineer and former Royal Engineer officer with experience of multi-national leadership and project management roles. Since leaving the Army, he has held a number of senior director posts in private businesses and in third sector organisations and he is Chair of our subsidiary, Centigen FM. Neil also keeps busy with charity work in his rural community.
---