Part of our community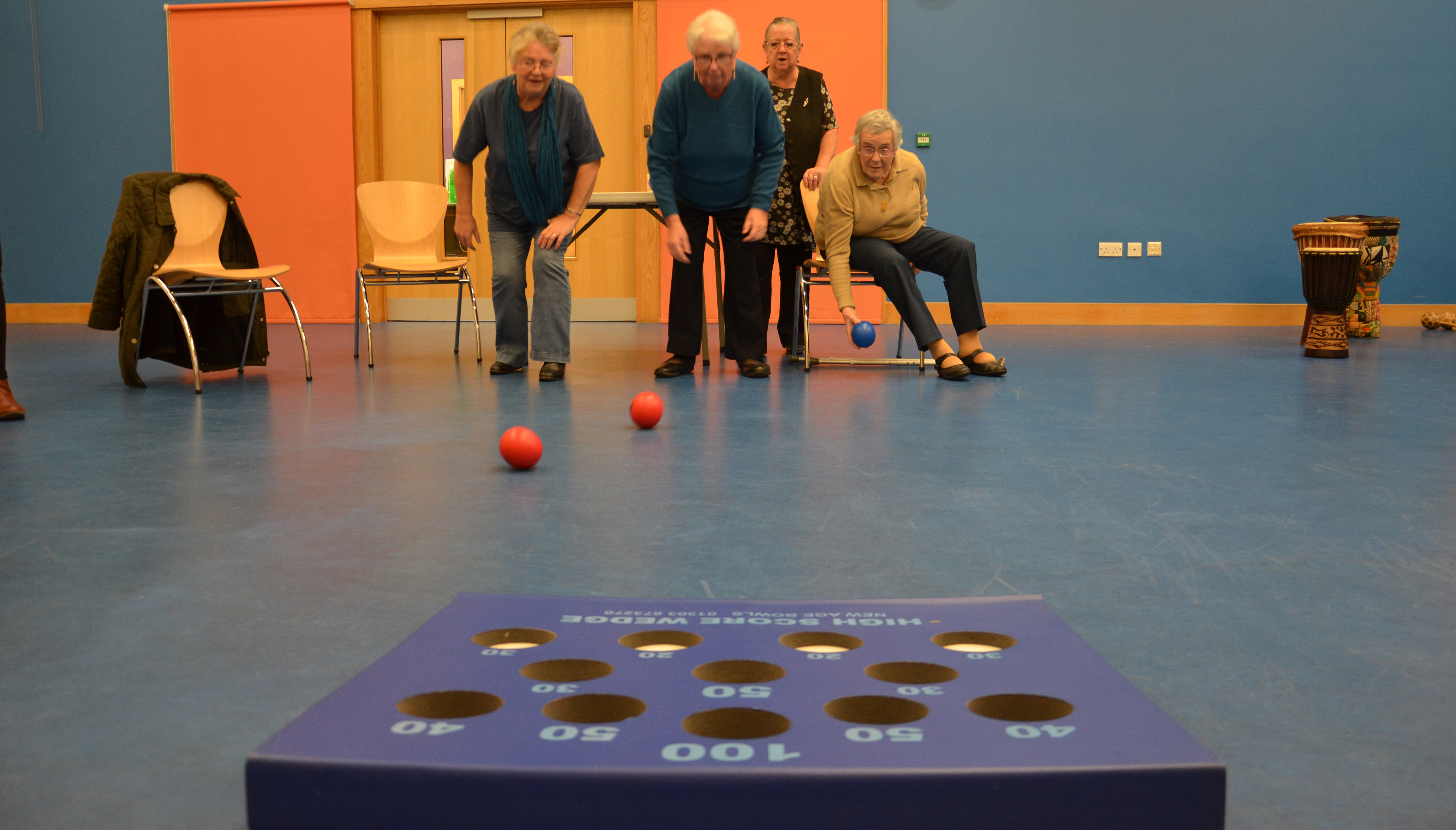 Two Rivers Housing is much more than just a housing provider – we aim to build great homes and support communities – and we are proud to have backed many worthwhile local projects over the years.
Events are held all year round, whether it's offering inclusive and fun activities such as soft bowls or family fun days, or staff raising money for charity through raffles or donating food, clothes, toys and gifts to local people in need.
We have also been involved with some very innovative and exciting projects such as:
Sedbury bowlers (pictured) – now a thriving group where the members are improving their fitness and having a lot of fun.
Bream Snappers – a group for keen amateur photographers who also have mobility issues. They meet weekly to take pictures in the beautiful Forest of Dean.
a community playground in Alvington, led by residents who have secured the lease on a piece of land and £8,000 funding to create a bespoke play area.
These are just examples and the ideas come from the people who live in our communities. We see this as an important part of building supportive neighbourhoods, so we're delighted to help where we can.
Many of our staff have received dementia awareness training. We have also worked with the Forest of Dean Dementia Action Alliance to produce the 'Let's Talk Dementia' board game. We have copies available to loan.
We also have close links with Adult Education, the Salvation Army in Broadwell, the Barnwood Trust and Active Communities FOD, to name just a few of the partner agencies we work with to provide events, training and support.
If you have an idea for a project in your area and would like our help or advice, or you want to know more about the 'Let's Talk Dementia' board game, please contact our Community Engagement team.