Who we are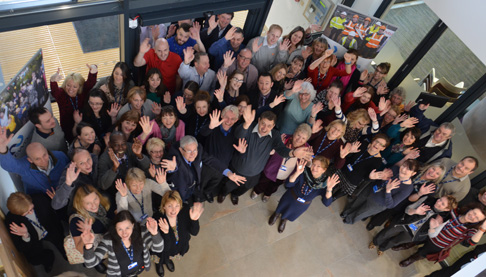 Two Rivers Housing is one of the principal providers of low-cost housing in Gloucestershire and Herefordshire.
We are founded on strong ethical principles, which form the basis of our corporate values, and we are passionate about the role we have to play in:
providing quality homes people can afford to live in.
limiting our impact on the environment by providing sustainable, energy-efficient buildings. (Our purpose-built office achieves the "˜A' energy performance rating, and earned the prestigious BREEAM "˜Excellence' standard.)
offering employment opportunities in our own organisation and using local businesses to supply services and materials.
encouraging learning and development through training and apprenticeships.
involving tenants in determining the direction we take through various groups and discussions.
supporting community initiatives and schemes which have wider benefits for the neighbourhood at large.
Our Corporate Plan sets out four key areas of work – or "˜Strategic Priorities' – to direct our energy and efforts. These are under-pinned by objectives with associated projects to deliver results that will improve the lives of our tenants. We update this plan each year and the latest version is our 10-year 'Corporate Plan 2018 – 2028 summary'.
Two Rivers Housing has three subsidiary companies to support its aims:
Two Rivers Developments (TRD) – trading under the name of Tandem Living – is responsible for building new properties, focusing on quality design, regeneration and energy-efficiency. It builds an increasing number of homes for private sale and rent and reinvests all profits into building more homes for affordable rent, allowing TRH to continue its important work.
Two Rivers Initiatives (TRI) supports projects that contribute to the regeneration of neighbourhoods, strengthen the local economy and empower residents. Various gifts have been made by TRI to support projects over the years, such as contributing to the cost of re-lining Bathurst swimming pool at Lydney.
Centigen Facilities Management was established in 2014 to attract business that will generate profit for Two Rivers. This will supplement the dwindling grants and funds available, allowing us to continue our vital work and deliver affordable homes for generations to come. Centigen also has a further trading division – a property sales, private lettings and management agency called TwoCan.