Your safety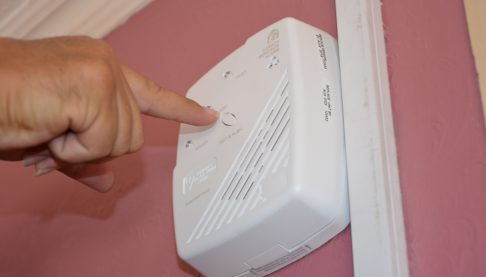 We take your safety very seriously but accept that accidents can and do happen.
The following information should help you to avoid being caught up in an emergency situation in your home, and give you some advice on what to do if you are unfortunate enough to face one. You can also refer to our Health and safety handbook for tenants which you will find in our 'Library'.
Gas, open flues and and carbon monoxide
We are legally obliged to service your gas appliances once every year. We also test your carbon monoxide and smoke alarms. It is imperative for the safety of you and your family that you let us in to carry out these vital checks, and you can see when the next ones are due at your home.
Sleeping in a room with an open flue appliance greatly increases the risk of carbon monoxide poisoning and must be avoided. Open flue appliances include open fires, gas fires or solid fuel appliances. If you – or someone you know – is in this situation, please contact us to see how we might be able to help.
If you suspect a gas or carbon monoxide leak"¦..
immediately shut off the gas supply at the meter.
extinguish all naked flames.
open all windows.
do not use electrical switches.
report it straight away via the gas emergency number, 0800 111 999.
Once you have taken the above steps, please contact us and we will arrange any follow-up works.
Your own appliances
If you own a gas cooker, you are responsible for its installation, maintenance and repair and this must be carried out by a Gas Safe registered engineer.
To find your nearest Gas Safe registered engineer, visit the Gas Safe website or call Gas Safe on 0800 408 5500.
Fire and smoke
Smoke alarms save lives. You are twice as likely to survive a fire in your home if you have a working smoke alarm to give you early warning.
We will test your smoke alarm every year as part of our servicing programme (see when your next service is due), but it is up to you to check it more often – preferably weekly – by pressing the test button and making sure the alarm sounds. You never know when you might need it.
Lots more information on fire safety in your home can be found on the Gloucestershire Fire and Rescue Service website. There are also sections in your Tenant handbook and the Health and safety handbook for tenants, both of which can be found in the 'Library', but pay particular attention to the following common causes of fire:
Always ensure candles and cigarettes are fully extinguished when no longer being used.
Avoid overloading electrical sockets or extension leads.
Never leave hot pans or oil unattended when cooking.