Shared Ownership and leaseholder – Buildings Insurance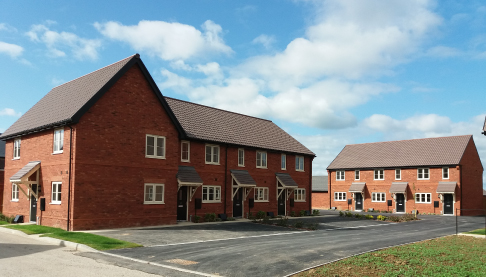 As Two Rivers Housing own the freehold of your property, we have a legal interest to make sure the property is insured in case anything goes wrong. The insurance is included as part of your service charges.
What is buildings insurance?
Buildings insurance is an insurance policy that covers the financial cost of repairing damage to the physical structure of a property in the event of damage or theft. This includes the roof, floors and walls, as well as any fitted or permanent fixtures (i.e. a fitted kitchen).
The cause of the damage is important. A typical policy will cover the holder from damage, which is out of their control, and may include (without being limited to) the following:Flooding
Fires and arson
Explosions
Malicious damage and vandalism
Storm damage, and that from falling trees.
What does buildings insurance cover?
Buildings insurance will cover everything which could be considered a permanent part of a property. This includes doors, windows and anything which is necessary to make a property secure. It also covers bathroom fixtures such as showers and toilets and fitted kitchen appliances which would not be transferable to a new property.
What about my belongings?
We recommend that you take out your own contents insurance so if the worse did happen your belongings could be repaired or replaced. Two Rivers Housing do offer a contents insurance policy and further information can be obtained from http://tworivershousing.org.uk/your-home/money-matters/contents-insurance/
Making a claim
The current insurance policy schedule can be downloaded here: Summary of Insurance Cover 2022 – 2023
To make a claim you need to contact Arthur J. Gallagher Insurance Brokers Claim Limited Department on 01245 341208 and quote the policy number 22/RSL/6477121 and the policy holder Two Rivers Housing.
How to make a claim
Leaseholder and Shared Owner guidance notes
In an emergency you should take any immediate action required to protect your property from further damage, such as boarding up, switching off gas, water or electricity.
Please note, that for a claim to be considered the damage must have occurred within the policy period and have been caused by an event the policy covers e.g. fire, water, storm, theft etc. Refer to your policy summary for details of insured events.
Any settlement will be subject to the deduction of any applicable policy excess.
When making a claim you can appoint your own contractor, to undertake repairs.
If you use your own contractor
Complete the claim form.
Mandate from leaseholder you are authorised to act on their behalf/ can claim on their behalf (if applicable).
Take photographs of the damages.
Obtain two competitive, written estimates in respect of the repairs required.
Forward the above to Arthur J Gallagher Housing for consideration under the terms of the policy.
If your claim is accepted, Arthur J Gallagher Housing will contact you to confirm that you may proceed with the repairs.
Upon completion of repairs, please forward the final invoice to Arthur J Gallagher Housing confirming that you are satisfied with the repairs and who the settlement cheque should be made payable to.
Alternatively, if you are having difficulty in obtaining two competitive estimates, please return your completed claim form and we can appoint an approved Building Repair Network contractor to inspect and assess the repairs accordingly.
Upon receipt, Arthur J Gallagher Housing will arrange for settlement to be issued.
Please remember an excess will be payable on each claim of £100 or £1000 for subsidence