Home visits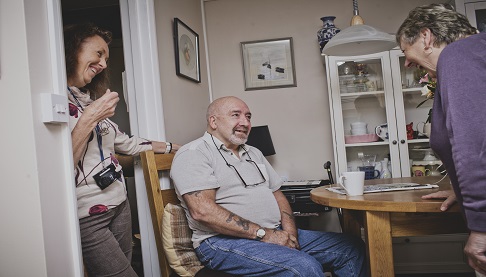 There are a number of times when we will visit you, while you live in a Two Rivers home. These are standard visits we carry out for all tenants.
Each one should take no more than 45 minutes, and they will give you an opportunity to ask any questions about your home and your tenancy.
We will normally email you a date and time for our visit, offering a morning (9am – 12 noon) or afternoon (12 noon – 4.30pm) appointment. If we don't have a current email address for you, we will send you a letter in the post.
If the date or time proposed is not convenient, please let us know by contacting the office on 0800 316 0897, or email customerservices@2rh.org.uk to arrange a more suitable time.
Welcome meeting
We will do a follow up visit around eight weeks after you have moved into your new home, to see how you are settling in and to make sure everything is as it should be. We may also need to check information held about the household and we will introduce you to our online customer portal "˜My account'.
Starter Tenancy review
This will be arranged as you approach the end of your first year with us. We will carry out an inspection of your home, review your contact details and discuss any issues or concerns you may have. If you have satisfied the terms of your Starter Tenancy agreement, you will automatically transfer to an Assured Tenancy on the due date.