Careers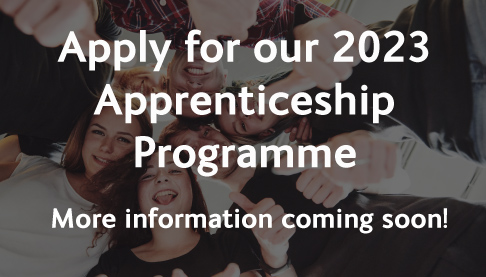 People lie at the heart of Two Rivers Housing's success and we offer great rewards in return for great contributions from our staff.
We have always been deeply committed to training, motivating and developing our staff in a variety of ways, and our continuing focus on this has been recognised by several prestigious external organisations. We are particularly proud to hold the Investors in People 'Gold' accreditation for several years now and have also won awards for our apprenticeship training programme.
Here are just a few of the many reasons why we – and others – think Two Rivers Housing is an excellent organisation to work for.
We're a not-for-profit community association that makes a real difference to the lives of thousands of people.
We work in a modern, environmentally-friendly office, which has been nationally-accredited for energy-efficiency, sustainability and workplace safety.
We offer a flexible approach to working styles and work-life balance, including an agile working policy and job-share and part-time contracts.
We run employee engagement initiatives and a reward scheme to recognise individual and team contributions.
We believe in having fun at work too! We run social events, summer barbecues, morning briefings with breakfast thrown in, an annual all-staff awayday and there's always a plentiful supply of cake to raise money for charity and celebrate special occasions!
We support every member of staff to provide one day each year to support community projects that are really valued by the organisations and charities we help through activities such as gardening, litter-picking and painting.
We support apprenticeships, continuous training and various professional development opportunities.
We offer a comprehensive package of employee benefits, including:

competitive benchmarked salaries.
pension options with competitive employer contributions.
cashback healthcare scheme and employee assistance programme.
competitive holiday entitlement.
sickness benefit which is enhanced for most beyond statutory sick pay.
family-friendly benefits including enhanced maternity leave and pay packages, parental and paternity leave.
cycle-to-work scheme, office shower and locker facilities.
a health and wellbeing programme.
free tea, coffee and hot chocolate.
Find out if we have any current vacancies so that you can come and join us.