Gas servicing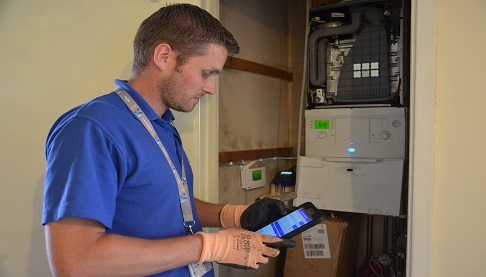 A faulty appliance can be very dangerous. We need to be confident you are safe in your Two Rivers home and we also have a legal duty to service every single gas and solid fuel appliance every year.
This work is carried out by a fully-qualified engineer and it is your responsibility to allow him or her access to your home, to carry out the service.
We will contact you once a year to fix an appointment for this visit. This might be up to eight weeks before your service is due, although this won't affect the original anniversary date.
If that time and date is not suitable, you must contact us to rearrange it as soon as possible so that we have time to find an alternative date with minimal delay. If we are not able to complete these vital checks before the expiry date, you risk losing your gas supply, or repaying our costs if we have to go to court to gain access.
You can see when any services, including gas and solid fuel, are due for your home by checking the Regular checks page on My Account.
For essential safety advice, including what to do if you suspect a gas or carbon monoxide leak, please read the 'Your safety' section.