Our development programme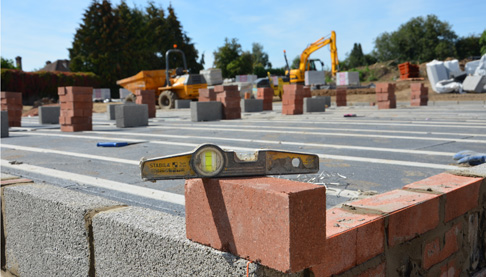 We have an active programme of building a range of high quality, energy-efficient homes across Gloucestershire and Herefordshire to meet demand from single people, couples and families. Typically, these are:
1 and 2 bedroom flats
2 bedroom bungalows
2, 3 and 4 bedroom houses
We have also built a number of innovative 'flexible' one-bedroom flats. These are specifically designed to reflect the current trend for smaller homes, but with generous proportions that allow walls to be moved or added with ease to create a second bedroom, if demand or circumstances change.
Our homes are available in various tenures, ranging from social/affordable rent to shared ownership and homes for outright sale, in a bid to make sure there is something to suit everyone – regardless of their age, family commitments or their stage in life.
We are also focused on incorporating energy-saving measures wherever possible, in a bid to keep residents' household bills to a minimum. Previous schemes have included solar panels, rainwater harvesting, air source heat pumps and high levels of insulation.
The following are some of the ways developments are financed.
We bid for funds through the Homes and Communities Agency (HCA) and local authority partners. Between April 2011 and March 2015 the HCA funded 210 new homes for Two Rivers Housing. The Agency will contribute £2.1 million towards the cost of building an additional 93 new homes in our 2015/18 programme.
We use our own subsidy to pay for developments. Funds raised from selling our existing property on the private market allow us to build new homes – on average we can build two new homes for each one we sell. Money is also generated by converting existing homes to a different tenure type, and we receive a subsidy through the Right to Buy scheme when existing tenants buy the home they have lived in for many years.
Commercial activities, such as building homes for private sale through our Tandem Living brand, generate income that allows us to cross-subsidise the provision of more affordable or social rented homes.
We work closely with local landowners, councils and communities to identify locations where we know there is a need for more homes, and design schemes to reflect this. Land comes to us in various ways:
We already own it.
We use the land occupied by our own properties which are in need of extensive refurbishment.
It is owned by a developer who is looking for a partner.
A private landowner wishes to sell.
Working with house builders who need to honour their obligations to build a share of affordable housing, to meet their Section 106 planning agreements.