Our journey to Carbon Zero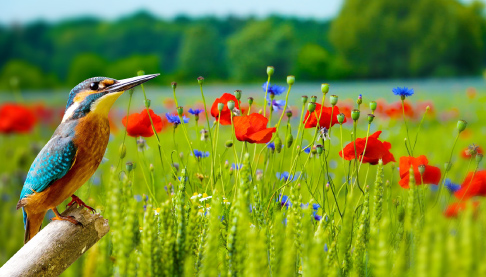 At Two Rivers Housing, we've always been committed to reducing the impact we have on the environment. In 2014, we built our Rivers Meet office to BREEAM 'Excellent' standards, many of our new homes include renewable technology and energy efficient features and in June 2021, we were named in the top 20 sustainable housing providers in the UK by Housing Digital.
We've been investing in improving the energy efficiency of our older homes through our planned maintenance programme for many years. We've installed new windows, doors and insulation across our stock and this programme will continue.
We are also working towards ensuring that all of our properties have a minimum Energy Performance Certificate of Band D or above.
The next steps
However, if we want to meet our target of becoming net-zero carbon by 2050, we know we need to go further. So, in 2020 we submitted a joint funding bid with Stroud District Council and Cheltenham Borough Homes for a grant to fund a decarbonisation pilot project in some of our homes in the Forest of Dean.
The pilot project will see us fully retrofit a small number of our homes in the Forest of Dean. This means that we will look at all elements of the property and, working with expert external partners, create a design that will significantly improve the energy performance of these homes.
This will include not only the fabric of the building, but the use of low carbon, energy efficient systems for heating and ventilation and renewable energy systems.
This is an important part of our journey towards becoming a net-zero carbon organisation, as it will help us understand the work we need to across all of our older homes to reduce our carbon emissions and improve the energy efficiency of our homes.
Click here for the latest updates on our decarbonisation pilot project.