Our management team
Two Rivers Housing is run by an Executive Team of three directors, led by Chief Executive Garry King.
The team is overseen by a Board of trustees and underpinned by senior managers who are responsible for the day-to-day operational activities of the organisation.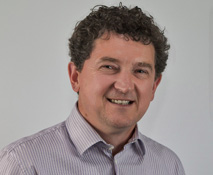 Garry King
Chief Executive
Garry has extensive knowledge and expertise in the housing sector and has led Two Rivers Housing since its inception in 2003. He was previously Housing Manager at Forest of Dean District Council.
He is a firm believer of the positive impact good quality housing has on people's well-being and is passionate about improving the quality of life for Two Rivers residents through homes, education, employment opportunities and supporting wider community amenities.
When he's not at work, Garry is interested in environmental and sustainability matters and is an enthusiastic gardener. He also enjoys walking and golf, and he sings and plays guitar in a rock band.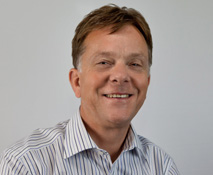 Jon Coe
Corporate Director - Operations
Jon has worked in a variety of roles within the social housing sector since his first trainee position with Birmingham City Council. He is a Fellow of the Institute of Housing and has completed the Diploma in Management.
He joined Two Rivers Housing in 2003 determined to deliver strong quality and performance management and outstanding customer service throughout the organisation. He is also responsible for housing, health and safety and our PropertyPlus repairs team
Jon takes a keen interest in football and, although his support is mostly restricted to watching his team Aston Villa, he has been known to dust off his old football boots for an occasional game.
---
Barry Thompson
Corporate Director - Resources
Barry joined us in April 2005 as Resources Director and is responsible for our prudent financial management and the smooth running of our IT, maintenance, development and home ownership teams.
He was previously the Resources Director at Severn Vale Housing Association, a position which he held for seven years. Prior to this he worked for Bromleigh Housing Association (now part of the Affinity Group) in a number of different finance roles.
Barry enjoys skiing, theatre and playing golf ("badly"!) in his spare time.