Selling your Shared Ownership home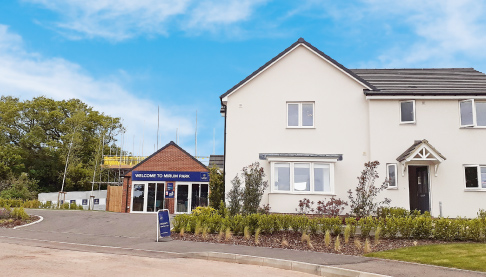 One of the terms of your Shared Ownership agreement is that the property is initially only advertised to others that want to purchase a Shared Ownership home.
In many cases, this means that you cannot advertise the property through a high street Estate Agent until this period (usually eight weeks) has expired. This gives the housing association the opportunity to find a new Shared Owner before the property goes on to the open market. Once this period has expired you can normally use any Estate Agent of your choosing.
Selling a Shared Ownership property – what do I need?
When you decide to sell your Shared Ownership home, you will need to provide an Energy Performance Certificate (EPC) and a copy of the property valuation.
Getting a valuation for your Shared Ownership home
As a condition of your Shared Owner's lease, you must provide an up to date valuation of the property if you wish to sell it.
This must be undertaken by an independent expert who is a member of the Royal Institute of Chartered Surveyors (RICS).  You can use whichever RICS valuer you like, and you should expect to pay between £250 and £350 for this service.
A list of approved valuers can be found here www.ricsfirms.com
The RICS valuation will include the minimum price you can sell your house for. We recommend putting the property on the market at a slightly higher value to give you room to accept offers and to pay your legal costs.
Getting your Energy Performance Certificate
An Energy Performance Certificate (EPC) is a legal requirement that lets the buyer know how energy efficient the property is. If your home is less than 10 years old, then you'll already have one and this will have been given to you when you purchased the property.
You can check to see if an EPC has already been carried out on your home on the EPC register: www.epcregister.com/searchReport.html
If your EPC has expired, we can put in you in touch with someone who can provide one for you. Please note, you will have to pay a fee for them to do this.
I've got my valuation and EPC, what do I do next?
Once you have the valuation and EPC, you will need to complete the relevant forms and return these to us. This will start the process of selling your home.
If you need any help, contact our home ownership team, who can provide further information on the process and send you the forms to complete.
Did you know…
Two Rivers Housing has its own estate agent?
TwoCan is a specialist estate agent that can help you sell you Shared Ownership home. If you are a Two Rivers Housing homeowner, it can provide a full estate agent service for a special rate.
To find out more about selling your home with TwoCan download our Selling your Shared Ownership home leaflet or visit the TwoCan website.