Wellington Street, Gloucester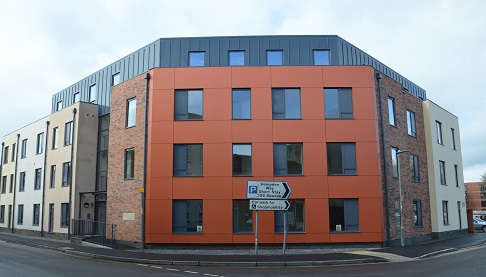 We built 22 flats on the edge of Gloucester city centre to help meet the need for small, affordable rental properties in this popular location.
This project transformed the derelict site of the 19th Century British School and preserved the historic foundation and memorial stones within the development. Archaeological remains were also recovered from the site – many of which date back nearly 2,000 years and are now in the care of the Museum of Gloucester.
These one and two-bedroom apartments (including one with disabled facilities) completed in early 2018.