Orchard Road, Lydney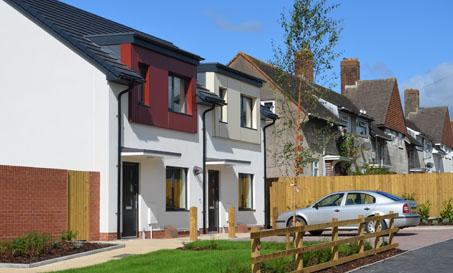 This development of six properties will help to meet the huge demand for affordable housing in the popular town of Lydney. This is an established part of the town which has many existing Two Rivers homes.
We have built two two-bedroom houses (above) and four one-bedroom 'flexi' flats – all for affordable rent. This is the third scheme where we have used our innovative 'flexi' interior design, allowing straight-forward conversion to add a second bedroom if needs change.
The first tenants accepted the keys to their new homes in autumn 2016.
Our contractors were J Harper and Sons.