Garlands Road, Alvington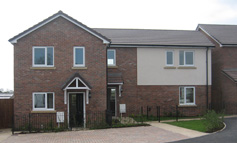 Four new homes were built in the village, helping to address a pressing need for affordable homes in the area.
We used a grassed area that we owned to provide two-bedroom flats and two-bedroom homes, built to Code for Sustainable Homes Level 3.
Speller Metcalfe Living was the main scheme contractor and the project closed in spring 2014.