Chapel Lane, Churcham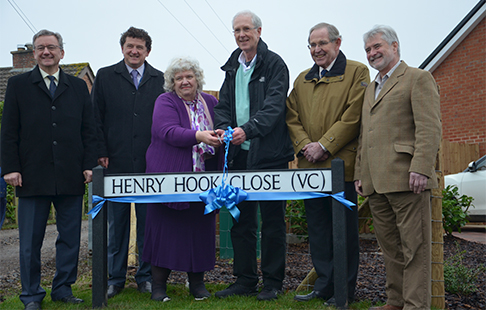 Five affordable rental homes and two Shared Ownership houses represent the first new homes to be built in Churcham near Gloucester in half-a century.
This are a mixture of one, two and three-bedroom homes, including flats and bungalows, were designed to appeal to a broad range of people and we enjoyed excellent support from the parish council in making them appropriate for people with local connections – who were given priority.
The road has been named Henry Hook Close (VC) – honouring the village's famous "˜son' who was awarded the top military honour following the Battle of Rorke's Drift – and we were delighted to be joined by two of Private Hook's descendents at the official opening event.
The first residents moved in just before Christmas 2017.