Two Rivers Housing CEO Garry King to step down in January 2024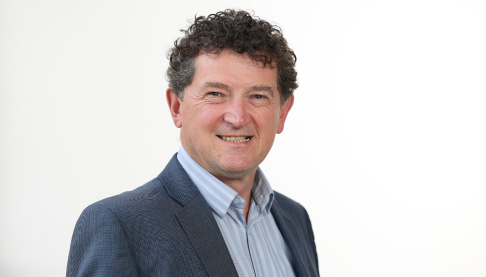 Two Rivers Housing Chief Executive Garry King has today announced that he will step down in January 2024.
Garry has worked in the social housing sector for the last 36 years. He was instrumental in the Large Scale Voluntary Transfer of more than 3,600 homes from the Forest of Dean District Council to the newly formed Forest of Dean Housing in 2003.
Since then, the Group has gone from strength to strength and has maintained the top regulatory ratings of G1/V1 from the Regulator of Social Housing for the last 19 years.
In 2006, Forest of Dean Housing became Two Rivers Housing. This saw a £50m investment in its homes and was the beginning of the expansion of the Two Rivers Housing community.
Under his leadership, the Group has grown significantly. In 2013, it developed its own internal repairs company Centigen, which includes the estate agency TwoCan, specialising in selling Shared Ownership homes.
It also has a strong in house development team, which has been the driving force behind delivering the Group's ambition to build 1,000 new affordable homes by 2028 – a target which it is well on its way to achieving.
Alongside increasing the availability of affordable housing within its communities, is a commitment to invest in its existing homes. Over the last 20 years, the Group has invested almost £100 million1 in improving its homes and secured a private investment of £130m to help support future investment in new and existing properties in 2020.
More recently, the Group secured funding from the government's Social Housing Decarbonisation Fund to deliver a full retrofit pilot project in Blakeney. Since then, the Group has received additional government funding and started retrofit projects in a number of other communities with more planned for 2023 and 2024.
Today, the Group provides more than 4,400 homes to families across seven local authority areas in Gloucestershire and the surrounding counties and has invested more than £1.4 million in community projects through its charitable organisation Two Rivers Initiatives.
Commenting on Garry's decision to step down as Chief Executive, Chair of the Two Rivers Housing Group Board, Yvonne Leishman, said: "Garry has been at the heart of our organisation from the very beginning, and we are incredibly grateful for everything he has done and achieved during this time. His leadership over the last 20 years, has seen the Group go from strength to strength and he has built an organisation that has remained focussed on delivering for its tenants and improving the availability of affordable housing in our communities.
"He is leaving us in a great position to continue the work he started in 2003 and, as we enter a new chapter in the history of our organisation, we are well placed to continue to ensure that families across Gloucestershire and the surrounding area have warm, safe, affordable homes."
Garry will remain as Chief Executive at Two Rivers Housing until January 2024. The Board will begin the search for his replacement in May 2023.
The Group has invested 96,879 000 in improving its homes between 2004 and 2023.