RoSPA hands out Gold Medal and President's Award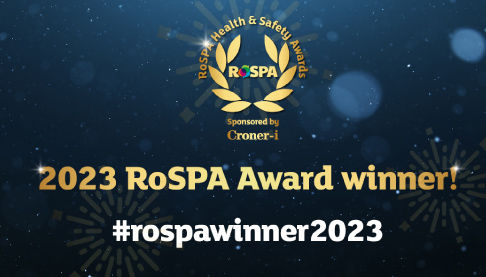 Two Rivers Housing is celebrating after receiving the RoSPA Gold Medal for health and safety for the tenth year in a row.
We received our tenth Gold Medal from the Royal Society for the Prevention of Accidents (RoSPA) this year.
The RoSPA Health and Safety Awards is the largest occupational health and safety awards programme in the UK. Each year more than 2,000 organisations from over 50 countries apply for the prestigious Gold Medal, which is awarded to those that demonstrate their commitment to continuous improvement in the prevention of accidents and ill health at work.
Having received the Gold Medal Award for the tenth year, we also received the President's Award. This is given to organisations who have achieved a Gold Medal for 10 consecutive years or more.
Commenting on winning the award, Garry King, Chief Executive of Two Rivers Housing, said: "We are delighted to have been awarded our tenth RoSPA Gold Medal and the President's Award. It demonstrates our clear commitment to meeting best practice when it comes to the health and safety of our tenants and colleagues."
Julia Small, RoSPA's head of qualifications, awards, and events, added: "Accidents at work and work-related ill health don't just have huge financial implications or cause major disruption – they significantly impact an individual's quality of life. That's why good safety performance deserves to be recognised and rewarded.
"We would like to congratulate Two Rivers Housing on achieving its tenth Gold Medal and receiving the President's Award for showing an unwavering commitment to keeping colleagues, tenants and customers safe from accidental harm and injury."
The Two Rivers Housing team will receive the Gold Medal and President's Award later this year.