Owain Roberts joins our leadership team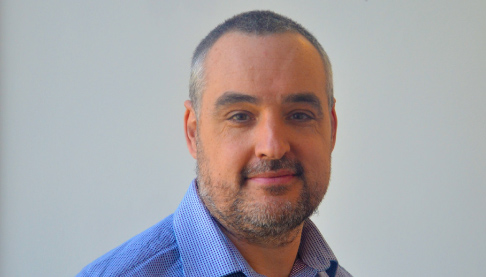 Owain Roberts has joined the leadership team and will take on responsibility for the Group's asset management, compliance and repairs teams, as our new Assistant Director of Assets.
He joins from Melin Housing in Wales, where he has worked since 2014.
In his role at Melin Housing, Owain led a team of 100, including the in-house maintenance team, as well as compliance and asset management.
Building on the solid foundations at Melin, he oversaw several key projects including the 10-year refurbishment programme for its sheltered housing schemes and improvements to its property management services. Most recently he has taken the lead on its retrofit plan, which will see the housing association improve the energy efficiency of its homes and bring all properties up to EPC Band A.
Speaking about joining Two Rivers Housing, Owain said: "It's an exciting and challenging time to be joining the Two Rivers Housing team. I'm really looking forward to meeting the team and getting to grips with what is working well and how we can build on that, so that we can work smarter and continue to deliver value for money for our tenants.
"A key part of this is our property maintenance service. I understand how important this is to our tenants and, the difference it makes to their experience of living in one of our homes. I really care about getting this right and continuing to make improvements to help our team deliver a service that works for our tenants and our organisation."
Suzanne Hemingway, Corporate Director – Operations at Two Rivers Housing, welcomed Owain to the team and said: "We are delighted to welcome Owain to the team. His experience and knowledge will help us to continue the work we've been doing to improve our maintenance service and take further steps on our journey towards net-zero carbon."