gcp Architects to support housing retrofit pilot project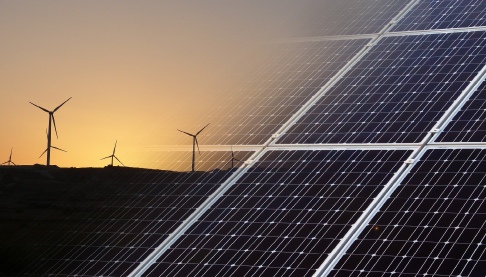 Two Rivers Housing has appointed Bristol-based gcp Architects to head up the design of its social housing decarbonisation pilot project in the Forest of Dean.
The housing association has identified 17 of its homes in Blakeney to take part in the project, which will see the properties go through a complete retrofit programme.
With over 30 years' experience, gcp Architects will be responsible for the project design work, which will specify the material changes to be made to the properties. This will include changes to the fabric of the building to reduce its carbon impact and maximise the benefit of renewable energy systems.
PAS2035 Retrofit Coordinators VOR Group are part of the gcp team. They will coordinate the specification of the design and oversee the construction ensuring that it meets the correct specification to meet PAS 2035 standards.
Following the retrofit work, the housing association expects to see at least a 45% decrease in the carbon emissions produced by the homes included in the project. Alongside this, the Energy Performance Certificate for each property will improve to Band B. This should mean that the homes will cost less to heat and run – savings which will be directly passed on to its tenants.
Commenting on the appointment, Luke Beard, Assistant Director of Assets for Two Rivers Housing, said: "The appointment of a well-established, experienced architect is key to ensuring that we get the best results for our tenants, homes and organisation, so I am very pleased to be working with gcp Architects who will bring a wealth of knowledge and experience to the project, which will be shared with our in-house team."
Michael Hanson, Senior Architect at gcp Architects added: "We are delighted to be working with Two Rivers Housing on its decarbonisation pilot project and to assist with its journey toward its net-zero carbon targets.
"We are committed to a proactive approach to advise and support clients on a wide range of sustainability issues and this is an excellent step forward as part of low energy design principles and delivery of energy efficiency via retrofit of existing building stock."
The work undertaken through this pilot project will help inform the housing associations long-term planned maintenance programme as it looks to improve the energy efficiency of all of its homes.
Two Rivers Housing provides affordable housing to more than 4,200 families across Gloucestershire. It was awarded a £500,000 grant by the Department for Business, Energy and Industrial Strategy (BEIS) to part-fund the pilot earlier this year.