Two Rivers Housing to build 47 new affordable homes in Lydney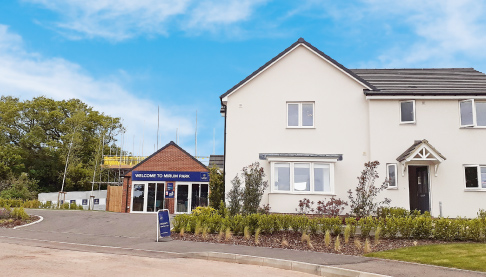 Gloucestershire-based Two Rivers Housing has signed two new contracts to provide 47 new affordable homes in Lydney, Gloucestershire.
The housing association will partner with Crest Nicholson for the first time to provide 44 new homes at the developer's Mirum Park site, just off the A48 in Lydney. This will include 29 homes for affordable rent and 15 for Shared Ownership – the option that allows people to take a step towards home ownership through part-rent, part-buy.
Alongside this, a separate deal has been agreed with South-Wales-based developer Edenstone Homes, for three affordable properties on Highfield Road, also in Lydney.
Terri Hibberd, Development Manager at Two Rivers Housing, said: "We are very pleased to have agreed these contracts, which will help us to provide more affordable homes to those that need them.
"These homes will provide the opportunity for more people to rent or part-buy a property at an affordable price, in a stunning rural location with fantastic commuter links to Gloucester, Cheltenham and Bristol."
"There is a real shortage of affordable housing in rural locations and securing these homes helps us to deliver on our ambition to provide 1,000 new affordable homes in the area by 2028."
Two Rivers Housing currently provides more than 4,200 affordable homes across the Forest of Dean and Gloucestershire. In 2018, it pledged to build 1,000 new homes by 2028.
The first of the new homes will be available from August and will help the housing association to deliver on its ambition to provide warm, safe affordable homes for more families in Gloucestershire.