Two Rivers Housing Group reports steady growth for 2019-20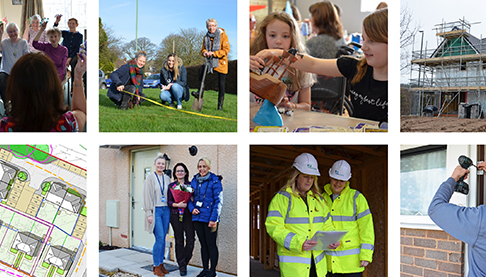 Gloucestershire-based Two Rivers Housing Group has reported steady growth in its annual financial statements.
The Group, which includes facilities management company Centigen and specialist estate agency TwoCan, as well as the housing association, made a surplus of £3.3m after tax for the year ending 31 March 2020 (£4.4m in 2019), with the housing association reporting a surplus of £3.4m for the year (£4.4m in 2019). Its turnover increased from £25.5m to £26.9m and increase of 6% year on year.
During the financial year, the organisation also made significant investments in its homes, injecting £2.9m in its existing stock to ensure that its homes meet and exceed the Decent Homes Standard.
It also further invested in its commitment to deliver 1,000 new affordable homes to Gloucestershire and the surrounding areas. An investment of £20.1m saw the Group build 187 new homes in the year ending 31 March 2020, which is well above the organisations target of 100 new homes per year.
Alongside investment in its properties, the group has continued to invest in support service to help its most vulnerable tenants. This support has helped more than 350 tenants with debt and welfare advice and provided access to a new welfare service provided by Life & Progress to help tenants cope with the impact of Covid-19.
Last month the Group announced that it had secured its largest ever investment package, which provides certainty of funding for its future development programme and will enable the Group to further invest in its existing homes.
Chief Executive, Garry King commented on the Group's financial results, saying: "In the past year we have continued to deliver on our mission to create great homes and support communities. We have remained committed to our ambitious development plan and continue to work with our tenants to make improvements to our homes and the additional services we provide.
"The last financial year bought a number of challenges, both for Two rivers and the housing sector as a whole and ended with a global pandemic that has left the UK and world in uncertain times.
"I am incredibly proud of the way in which our team has responded to this. Their hard work and dedication, has enabled us to deliver a strong set of financial results and a solid foundation from which to continue with our mission to create great homes across the county."