Two Rivers Housing secures £130m in largest ever investment package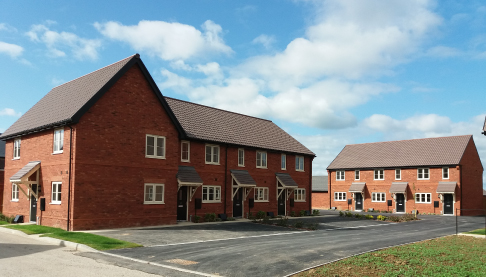 Two Rivers Housing has secured a £130 million pound investment package to support the delivery of affordable homes and stock investment across Gloucestershire and Herefordshire.
The Newent-based housing association, which has more than 4,100 homes across the two counties, has secured its first private placement investment of £80m from a US-based institutional investor.
The deal was brokered by Santander who acted as the sole placement agent for the £80 million transaction and worked with Two Rivers Housing to generate interest from investors.
Due to the Covid-19 pandemic, the Two Rivers executive team pre-recorded its investment pitch, which was presented remotely. It was then followed up with a detailed question and answer session with a select number of US and UK-based investors.
Prior to the investment Chatham Financial worked with Two Rivers Housing to conduct a detailed analysis of the organisation's debt portfolio and a review of other service providers including security valuers.
The result not only secured Two Rivers first ever private placement investment, but also enabled it to refinance its existing debt and raise a new £50m revolving credit agreement.
Commenting on the investment, Carol Dover, Corporate Director of Resources at Two Rivers Housing said: "We are delighted to confirm what is a substantial investment in our organisation. As a significant local "˜placeshaping' housing association, the funding will help us deliver on our promise to build 1,000 new affordable homes in Gloucestershire and the surrounding area by 2028.
"It will also support regeneration projects and investment in our existing properties as well as the services and support we are able to provide our tenants. "We'd like to thank both Chatham Financial, Santander and our legal advisors, Trowers and Hamlins for their help and support throughout this process."
Adrian Bell at Chatham Financial added: "It has been a pleasure to work on this financing. Two Rivers has been able to restructure their existing debt portfolio to ensure it meets the requirements of their future investment programme while retaining the relationship with their existing lender and obtaining a very attractive all in cost of debt."
The investment provides Two Rivers with certainty of funding for its future development programme and demonstrates the strong demand for investors to support the important role that Housing Associations play locally.