Two Rivers Housing sees increase in demand for affordable housing post-lockdown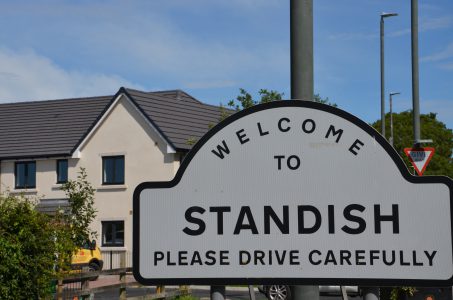 Newent-based housing association Two Rivers Housing has seen a surge in demand for affordable homes across the county since lockdown restrictions eased earlier this year.
The news comes as the National Housing Federation (NHF) launches its "˜Homes at the Heart of a stronger economy' campaign, which seeks to highlight how investment in social housing can boost the economy, drive employment and support local and national growth.
According to the NHF, the UK needs to build 90,000 new social rented homes a year to prevent homelessness and tackle overcrowding and poverty, which would boost the UK economy by £4.8bn and create 86,000 jobs across the UK.
In 2018, Two Rivers made a commitment to build 1,000 new affordable homes throughout Gloucestershire and surrounding counties by 2028. Since then it has delivered 279 new homes, a mixture of affordable rent, social rent and Shared Ownership properties.
Following the countrywide lockdown, many of the housing association's sites were forced to close. However, construction has now restarted, and Two Rivers has completed handovers on 54 new homes since lock down restrictions eased.
One of those sites, a new development of seven homes on Gloucester Road, Standish on the outskirts of Stonehouse, was handed over last week. The site has four homes available for Social rent and three Shared Ownership properties. According to figures from TwoCan, the housing association's owned estate agency, more than thirty people have registered an interest in the Shared Ownership homes already.
Commenting on the surge in interest, Terri Hibberd, Development Manager at Two Rivers, said: "There is a real need for affordable homes across Gloucestershire and we have worked closely with our development partners to ensure that we meet that need. Our clear development strategy means that we are building the right kind of properties for the areas in which we operate, and this has no doubt contributed to the rise in demand we have seen post-lockdown."
Two Rivers currently manages more than 4,000 properties in the Forest of Dean, Gloucestershire and Herefordshire and employs more than 150 people. According to the NHF, the day-to-day management of local authority and housing association homes contributes an estimated £12.7 billion to the national economy and supports more than 210,000 jobs.
"Back in 2018, when we launched our ambitious development plan, no one could have foreseen what would happen this year. I'm really pleased that Two Rivers remains on track to deliver 1,000 new homes across the county by 2028, that will help provide homes for local people and boost the local economy." Terri added.