Supporting National Apprenticeship Week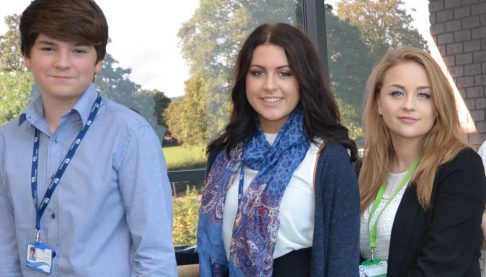 Two Rivers Housing has been supporting apprentices for over 10 years. There are currently four apprentices on the scheme in various teams including Centigen, our Facilities Management company, IT, Electrical Repairs, the Executive PA and Governance team, plus a full-time member of staff studying for a Level 2 in Accounting apprenticeship.
Our apprentices have a record of success when it comes to securing full-time jobs once they've completed their training. Some have stayed at the company and have been promoted into full-time positions, and others have moved on to work for large national organisations.
Amelia Revill started as a TRH apprentice in Human Resources two years ago. She has successfully completed her apprenticeship and now has a full-time position as HR assistant. Amelia has continued to study and has recently achieved a Level 3 CIPD in Human Resources in Practice.
 "Apprenticeships are a great way to learn," explained Amelia. "You gain experience that you just wouldn't get in the class room, achieve a nationally recognised qualification, plus get paid! That appealed to me a lot. I'm so pleased I decided to apply, I now have a full-time position as a result of my training."
If you'd like to be the next Two Rivers apprentice, keep an eye open on our website for details of vacancies.