Shortlisted for two safety awards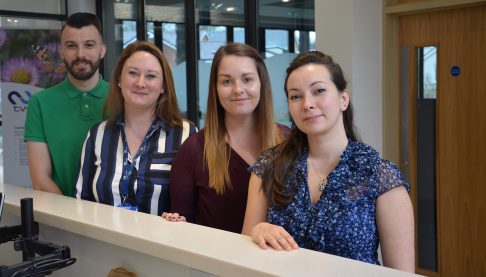 Two Rivers Housing is in the running for two national awards designed to recognise efforts to improve safety and compliance.
Achieving high standards across all areas of health and safety is always a top priority for the organisation. In addition to the fifth-consecutive RoSPA Gold award achieved this year, Two Rivers has been shortlisted in two categories at the ASCP Safety and Compliance Conference 2019.
This is the UK's only event dedicated to informing and supporting safety and compliance professionals within social housing and facilities management sectors and has become a highlight in the industry calendar.
The 'Women in Safety and Compliance Award' is a new category, created to recognise women who have gone above-and-beyond in their role to drive safety and compliance, or who are providing encouragement to other women in their organisation or sector. Three women from the Planned Maintenance team, which looks after day-to-day home repairs, maintenance and larger improvement projects, are finalists for this category.
The second category, 'Gas Safety and Compliance Initiative of the Year,' recognises and rewards those in housing who have found new solutions and innovations which help to create a safer place to work and live. Members of the Planned Maintenance team and the IT team have been selected as finalists for this award.
The team will be attending a two-day conference in April and the awards will be presented during the evening on the first day.
Emma Mifflin, Project Manager in the Planned Maintenance team, said: "We are delighted to have been shortlisted for awards in two categories. It is a testament to the hard work and sustained efforts of Two Rivers staff and indicates our dedication and on-going commitment to raising safety and compliance standards. The teams involved deserve the recognition earned as finalists in both of these categories."