Try something new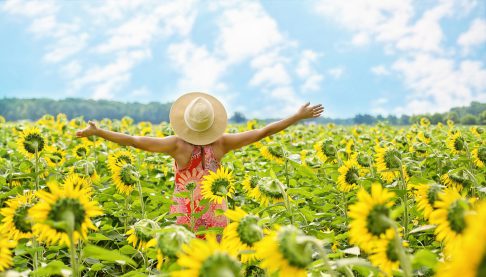 If the sparkle of Christmas has faded and you're struggling to find joy in the start of a new year, then you can cheer yourself up by finding some new interests to try.
And if you're not sure what you'd like to do, then why not have a go at a number of activities and see which ones banish those winter blues?!
Several organisations have come together to offer two free taster days at Lydney Community Centre in Naas Lane in January:
"¢ Saturday 26 January, 10am to 2pm, Family Day.
Activities to try include making lanterns and/or bird feeders, dinosaur-themed craft work, making a human skeleton and digital photography (using balloons and bubbles).
There will also be representatives from local family services to give advice.
"¢ Wednesday 30 January, 1 to 4pm.
Activities to try include arts and crafts, Arabic calligraphy, digital photography and Kudos (to identify your strengths and what jobs they would suit).
"It can be difficult to feel inspired by the prospect of a new year, particularly when the days are still short, but it's actually a great opportunity to find a new interest," said Julie Burlow, of Two Rivers Housing.
"It could be something you've always wanted to try, or maybe an activity you've never even considered before, and, whether it's stretches your mind or your body, we hope this event will help to be the start of a new you!"
The event is supported by Adult Education, Forest of Dean District Council, Freedom Leisure and Two Rivers Housing, among others.
There's free parking and free refreshments, and no need to book. Just turn up and see what inspires you!
For more information, call 0800 316 0897 or email communityengagement@2rh.org.uk .