NICEIC accreditation for Centigen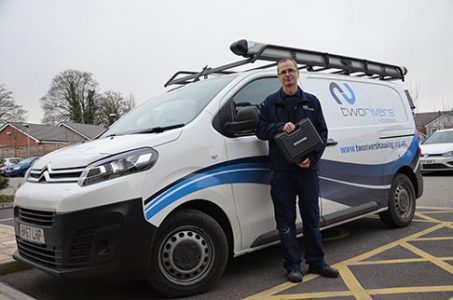 Electricians working for Two Rivers Housing have proved they meet the highest professional standards, after earning accreditation to the nationally-recognised NICEIC.
NICEIC is the UK's most recognised regulatory body in the electrical contracting industry. Joining its list of accredited contractors confirms that work will be carried out to a very high standard and meet the relevant technical and safety standards.
The electricians – who repair 4,000 Two Rivers' tenants' homes across Gloucestershire and Herefordshire – went through a period of rigorous testing and assessments to secure NICEIC accreditation, and are now on the national register of approved electricians. Not only is this good news for Two Rivers tenants, but it also allows the team – which is part of Centigen Facilities Management – to tender for larger projects with other customers.
Gareth Vincent, Operations Manager at Centigen, said: "We are delighted to be officially NICEIC-accredited for electrical installation works. It is a great achievement which demonstrates our commitment to providing a high-quality service to our customers and clients. We have been fully assessed and placed on the approved contractor's scheme. Our customers can be assured they are using a properly-trained, certified and professional company and it gives us the opportunity to extend the service we offer to our customers."