Jodie's going to nail it!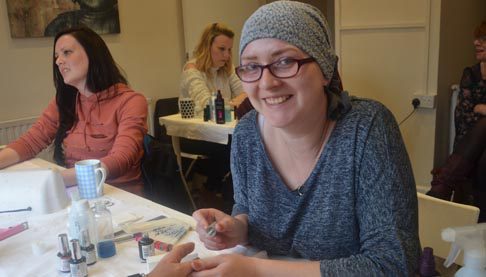 After a decade of focusing on her young family, Jodie Ralph has decided the time has come to steer her life in a new direction.
Her teenage ambition to become a hairdresser didn't come to fruition, but she's determined to carve out a new career and has rekindled her interest in the beauty industry by training as a nail technician.
Now she has a week of intensive training under her belt and 29-year-old Jodie is planning to launch her own business, setting up a salon in the back garden of her Two Rivers home in Newent.
Jodie's ambitions are being supported by the Two Rivers Housing David Garnett Bursary. Now in its second year, the bursary helps our tenants to realise their training and career ambitions and the fund paid for Jodie's initial five-day course. She learned how to apply acrylics and gels and to give manicures and pedicures. The training academy also gave valuable business advice and top tips on where to buy best value supplies.
"I struggled a bit at school and my parents couldn't afford to send me to college, but now it's time to learn something new," Jodie explained. "I want to set up my own business, get off benefits and build a better life for my family. I can't wait!"
With a taste for this exciting future, Jodie is also learning to drive and has a long-term goal to go mobile and expand her business into tanning and make-up.