The 50,000 new homes challenge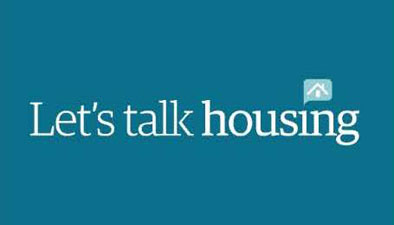 Housing, construction, health and planning professionals come together on Friday (10 February) in a bid to solve Gloucestershire's housing crisis.
Latest research suggests the county needs an extra 50,000 homes by 2030 to meet demand from people who wish to buy, rent privately and rent from housing associations or local authorities.
Whilst presenting a tough challenge, it also offers great opportunities for organisations to collaborate on creative solutions to meet demand for quality, affordable homes for current and future generations.
The Let's Talk Housing event in Cheltenham provides a platform for senior figures from a range of sectors to debate the issues and seek possible solutions.
It has been organised by Gloucestershire Homes and Communities Partnership (GHCP) which comprises local social housing providers, including Two Rivers Housing. Last year, GHCP commissioned independent research into the county's housing status and found:
Great demand for one-bedroom homes.
More homes for social rent will be needed for older people, to meet demand from our ageing population.
There will be increasing future demand for home adaptations, particularly to support the growing number of older residents.
The number of private rented households varies greatly – from 21.5% in Cheltenham to just 11.2% in the Forest of Dean.
The number of households living in social landlord accommodation is well below the national average.
Opportunities lie in providing alternatives to residential care for older people, and helping to prevent hospital admission or medical intervention.
Last week the National Housing Federation published its "˜Home Truths' report, highlighting a huge gap between average incomes and house prices, and a major shortage of affordable homes to rent.
Put the evidence together and it's clear the county needs to find lasting solutions.
Presentations at Let's Talk Housing will put the local housing market in context, consider innovative housing models for older people, and look at funding and delivery opportunities available to kick-start social housing developments.
The main focus, however, will be a series of workshops to discuss six key topics: homelessness, health and social care, older people, smart homes, employability and housing the next generation.
By the end of the day working groups will have been set up to explore the ideas further.
Tim Knight, Chief Executive of Severn Vale Housing, said: "We want to bring partners together to help solve the county's housing shortage and shape Gloucestershire's future housing growth. We are keen to examine innovative solutions in terms of construction, such as modular design and how, collectively, we can fund and deliver locally the Government's national target of one million new homes by the next Parliament.
"Our Let's Talk Housing event is just the start for us. We are excited by the level of experience and expertise we will have on the day, and can't wait to see what creative ideas come out of it, that we can take forward."
Phil Brotherhood, of Let's Talk Housing, added: "This is a must-attend event to explore solutions to the housing crisis in Gloucestershire. With a Housing White Paper due to be published this week, this event is extremely timely and will include the latest views from key figures across the sector."
Follow the debate throughout the day on Twitter @LetsTalkHousing and #newhomechallenge.