Good Neighbour Award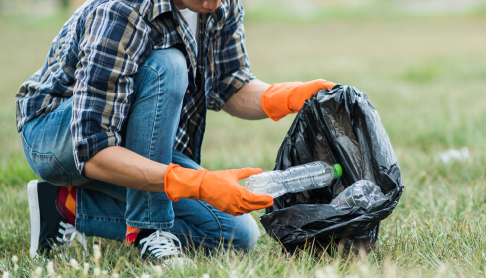 Designed to celebrate those in the community that go out of their way to help others, the award is given to those special people that enrich the lives of others and look after their community.
Nominations closed on Monday 14 June 2021 and we'll announce the winners in Tenant Topics and on this page!
Keep an eye out in Tenant Topics, on our social media and on this page nominate someone for a Two Rivers Good Neighbour Award, simply complete the nomination form at the button below by the closing date detailed above.
Previous winners
Our first Good Neighbour Awards were held in 2020. The overall winners were Carl and Ashton Jennings. They were nominated by their neighbour Denise, who said that they and their family had been her rock both during and before the national lockdown. They received a £100 gift voucher.
We also selected two runners-up, Carol Marfell and Nick Graham, both of whom received a £50 gift voucher.
Eligibility Criteria
The person nominated does not need to be a Two Rivers Housing (TRH) tenant, however, the person nominating must be a TRH tenant.
All entries submitted must be relevant to the Two Rivers Housing operating areas i.e. Forest of Dean, Gloucestershire, Herefordshire and Stroud.
Please note that, in order to give as many people as possible the chance to be recognised, previous winners will not be eligible.
Two Rivers Good Neighbour Award Terms and Conditions
The Two Rivers Good Neighbour Award is open to anyone that has made a difference to the communities in which Two Rivers Housing operates. This includes Gloucestershire and Herefordshire.
Nominations must come from a Two Rivers Housing tenant, however the person nominated need not be a Two Rivers Housing tenant.
You are not able to nominate a close family member or someone you live with. The person nominated must be helping of their own free will and must not be getting paid.
All entries must be submitted using the official competition application form and returned to Two Rivers Housing either by post to: Good Neighbour Award, Two Rivers Housing, Rivers Meet, Cleeve Mill Lane, Newent, Gloucestershire, GL18 1DS or by email to communityengagementteam@2rh.org.uk
Nomination forms must be completed in full. Anonymous nominations will not be accepted.
We will only use the information provided on the entry form to contact you in relation to the Two Rivers' Good Neighbour Award.
Winners, nominees, and those making the nomination may be contacted by Two Rivers Housing to inform them of their nomination and may be asked to participate in media activity to promote the award.
Please provide the correct spelling of all names as this information will be used on certificates and in publications.
All nomination information and material submitted remain the property of Two Rivers Housing and may be used in Two Rivers Housing owned media such as Tenant Topics, social media and the Two Rivers website.
A judging panel will select one overall winner and two runners up from all of the entries that are received. The judging panel will be made up from members of our Challenge & Change Group and Two Rivers Housing representatives. The decision of the panel is final and neither they nor Two Rivers Housing will enter into any discussions about the decision.
The winners will be announced in the next available issue of Tenant Topics and no later than six weeks after the closing date on the Two rivers Housing website.
The closing time for entries is midnight of the date specified on this page. Late entries may be considered in the next awards cycle.
There are three prizes available a £100 voucher for the overall winner and two £50 vouchers for two runners up.
Two Rivers will share details of the winners on its website, social media channels and in other printed or digital media it owns. It may also request winners to take part in media interviews to publicise the award.