88 more homes coming to the Forest of Dean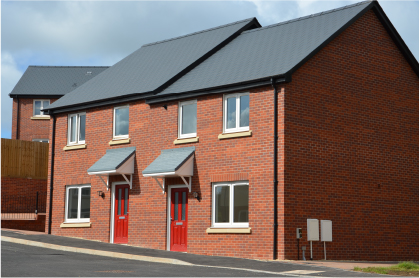 We have signed two new contracts with local developers Cotswold Oak Homes and David Wilson Homes, which is part of Barratt Developments, to provide 88 new affordable homes in our communities. We have worked previously with both developers.
The contract with Cotswold Oak Homes will deliver four one-bedroom affordable homes at its development in Alvington, Lydney. A further 84 homes will be built at the David Wilson Homes Hildersley Farm site in Ross-on-Wye. This will include a mix of affordable homes to rent and Shared Ownership properties.
The new contract with David Wilson Homes is the largest agreement we have agreed with a single development partner and further strengthens the Group's commitment to increasing the availability of affordable housing across the communities in which we operate.
In 2018, we committed to building 1,000 new affordable homes by 2028 and are well on our way to achieving this ambitious target.

Commenting on the contracts, Sara Walton, Development Manager at Two Rivers Housing, said: "We are really pleased to be working with both Cotswold Oak Homes and David Wilson Homes to deliver more affordable housing to our communities.
"The new contract with David Wilson Homes is the largest agreement we have entered and follows a successful development partnership at their Merlin Gate site in Newent. We were impressed with the quality of their homes and are confident that this new agreement will help us deliver warm, safe, affordable homes for families in Ross-on-Wye."
Faye Browning, Technical Project Manager at David Wilson Homes, said: "It's great to be working with Two Rivers Housing again. Like us, they are committed to delivering good quality, affordable homes for families and supporting thriving communities in the areas that they operate, and it is this that has made our previous partnership so successful.
"We are looking forward to welcoming Two Rivers Housing tenants to their new homes over the coming months and supporting the development of affordable housing in the south-west."
We are committed to increasing the number of affordable homes available across the communities we support. As of 31 January 2023, we built 509 of the 1,000 homes it pledged to build by 2028.