Regulator confirms highest ratings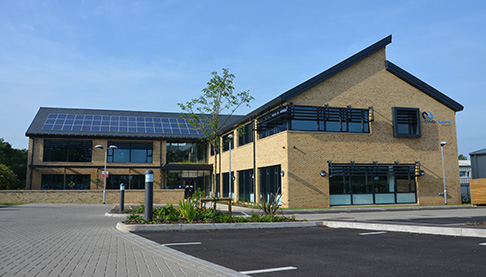 We are delighted to announce that, following an in-depth assessment by the Regulator for Social Housing, we have maintained our G1/V1 ratings for the nineteenth year.
The Regulator of Social Housing (RSH) conducts in depth assessments of all social housing providers every four years. It has been meeting with our Board and leadership team over the last few weeks to make its assessment and determine our ratings for Governance (G) and Viability (V).
The result means that we have maintained the highest ratings from the Regulator for the last 19 years.
Remaining within the G1 and V2 or above ratings for governance and viability is important. It means that the Regulator is confident that we are financially strong, well governed, provide Value for Money to our tenants and understands and manages our risks effectively.
Speaking about the decision, Garry King, Chief Executive at Two Rivers Housing, said: "We are delighted with the result of the recent in-depth assessment conducted by the Regulator, particularly given the disruption to services and the challenges bought on by the COVID-19 pandemic.
"Maintaining our ratings at the highest level reinforces our commitment to being a strong, sustainable organisation, that will be able to provide warm, safe, affordable, homes to thousands of families for many years to come.
"The decision from the Regulator, gives us a great foundation to build from, as we continue to focus on creating a great customer experience and improving the way we work to better enable our team to support our tenants through the current cost-of-living crisis.
"While there is a lot of work that goes into providing the evidence that the Regulator needs to make its assessment, the final result is a testament to the hard work and dedication of each and every person working at Two Rivers Housing. So, I'd like to say a huge thank you and well done to everyone for achieving this fantastic result."