More homes underway with new developers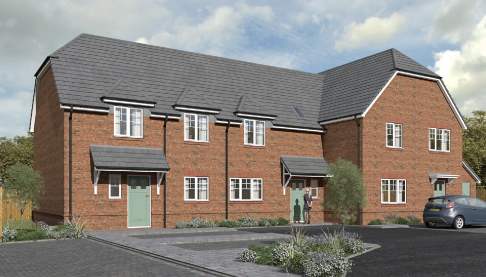 In October we exchanged contracts with two new developers, building new relationships as well as new homes!
We are committed to helping families across Gloucestershire find an affordable home and these contracts will see us take on a total of 34 new properties.
The first properties will be available in the spring and will be built by Wainhomes (Severn Valley). The site nestled in the village of Twigworth just north of Gloucester, will include 19 homes for rent and seven for Shared Ownership.
Their close proximity to the city of Gloucester means these homes offer all the comforts of rural living while still being close to the excellent employment opportunities provided by a large city.
A few months later, in the summer 2022, we will acquire another eight homes from Bristol-based developer Redcliffe Homes. The charmingly named, Strawberry Fields site in Hempsted will include four homes for rent and four for Shared Ownership.
When choosing a development partner, we always look for a team that is as committed to delivering quality homes as we are. We're sure we've found that with both Wainhomes and Redcliffe Homes and look forward to working with them to deliver more excellent homes in the County.
We believe that everyone should have access to a warm, safe, affordable home when they need it, and, since 2018, we have been able to provide more than 320 new homes for families in Gloucestershire. Working with our development partners, we remain on track to build 1,000 by 2028.