Gold Medal is reward for top results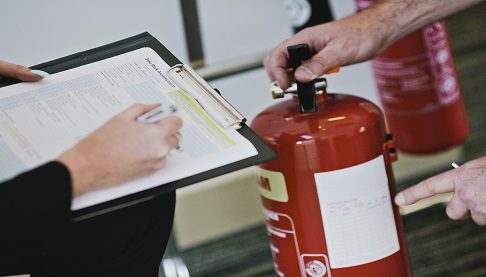 Five consecutive Gold awards mean Two Rivers Housing is now a Gold Medal recipient in the world of health and safety.
The housing association has traditionally achieved top results in the RoSPA (Royal Society for the Prevention of Accidents) Health and Safety Awards, and this year it has been recognised as a consistently high-level performer.
The RoSPA Safety Awards are a much sought-after accolade by organisations from every sector and across the globe. This year's fifth Gold demonstrates Two Rivers Housing's on-going commitment to raising health and safety standards and to be a part of the longest running, and most highly respected, occupational safety awards programme.
The additional award of the Gold Medal shows how working practice standards are being maintained year-after-year and is testament to the hard work and sustained efforts of all Two Rivers staff which help to keep tenants, employees, contractors and members of the public safe.
RoSPA judges consider entrants' overarching occupational health and safety management systems, including practices such as leadership and workforce involvement. The Gold Medal is based on Two Rivers' performance during 2017, and will be presented to the organisation in July.
Garry King, Chief Executive at Two Rivers Housing said: "The award of the Gold Medal indicates a continuing and excellent performance for Two Rivers Housing.
"It is important for us to achieve high standards, but it's absolutely vital we maintain them over the long term, and we have achieved that by putting robust processes and procedures in place that are strictly adhered to, and monitored.
"Our staff deserve the recognition and praise earned by this award and they are to be congratulated."
For more information about the RoSPA Awards visit www.rospa.com/awards/categories/achievement-awards/  .