The Leg Up Fund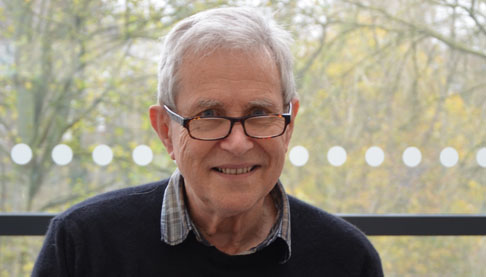 A good education can help people to meet their potential and live their dreams and we are keen to see our tenants achieve their work and personal goals.
The Garnett Foundation offers Two Rivers Housing tenants – and members of their immediate family living with them at the same address – an exclusive opportunity to improve their lives through its Leg Up Fund.
First launched in 2015 in tribute to our former Chair David, the Fund offers up to £2,000 each year to support one or more of our tenants to follow a course or study, which could improve their work or career prospects.
This could be a single day or week-long training course or a longer period of study leading to a qualification. Or it could be used to cover the cost of books, travel, accommodation or childcare, making it easier to attend the training.
The Leg Up Fund also offers help with some practical aspects of learning and development, such as CV and interview preparation, work experience, and mentoring.
The Fund has already helped our tenants in the following ways:
It contributed towards the costs of a beauty therapy course for a single mum who wanted to retrain and improve her job prospects.
It funded one year's membership of a professional association for a tenant who used this to keep up-to-date with best practice and learning.
It helped a single mum with expenses associated with studying for a degree in accountancy and financial management.
It supported a young family man who decided to change his career and train to be a Quantity Surveyor.
It paid for a single mum to train as a nail technician, with a view to improving her family's future and ultimately set up her own business.
It helped a couple, both studying for degrees, to improve their family's life chances.
Applications for the Garnett Foundation Leg Up Fund are currently open. It's easy to apply – simply download the form below and return it to the Garnett Foundation. 
If you need any help with your application, please contact our community engagement team on  0800 316 0897 or by email communityengagement@2rh.org.uk.
Before applying make sure you read the Privacy Notice and background information.